A creative team is a corporate "nuclear weapon"
Ausi is a powerful combination of Auzhul + SSE
Introduction of the expert team
(names not listed in order)
our teams
JOON


JOON-Singaporean expert and vice president
The representative of the American SSE in Ausiyi Company brought foreign advanced technology and at the same time took a rigorous attitude to the details. Diligence is the Chinese gene engraved in the bones. Since the establishment of the company, the whole process of guiding environmental protection waste gas equipment from scratch, from drawings to physical objects.


Zhang Xianlei
(Leo Zhang)

Zhang Xianlei - General Manager
He has been in the environmental protection industry for 16 years, and has rich practical experience, from understanding customer needs, to design drawings to on-site installation, from virtual to reality, tracking and participating in the whole process, and perfecting the details. Starting from customer needs, solving customer "pain points" Good reputation is accumulated bit by bit.
Glor


Chen Haifeng -Deputy General Manager
Jiangsu University of Science and Technology Department of Environmental Engineering, doctor of environmental engineering, professional tutor of air pollution and control. Has a number of national environmental protection technology invention patents. As the core backbone of the company, it provides a strong theoretical basis and national standard support for the design of environmental protection equipment.


Technical Engineer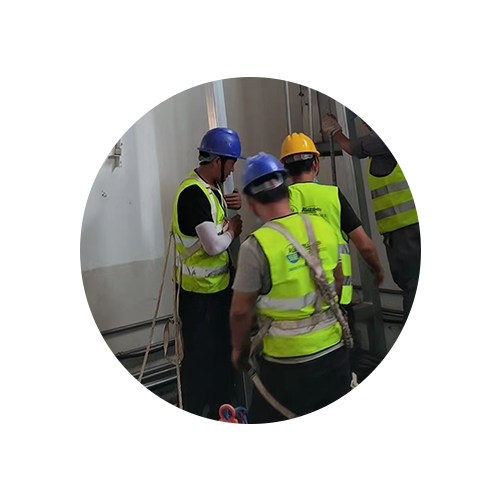 The undergraduate rate of technical engineers of Ausiyi Company reaches 70%. Transportation-installation-commissioning is strictly carried out in accordance with the owner's specifications. With the spirit of being down-to-earth and unyielding, the engineers also won high-voted praise from the owners at the scene!

Talent makes Aosyi stand out among many environmental protection enterprises!
We are not a traditional environmental protection company!
We are an environmental protection equipment integrator!